Pink and White Wedding Dress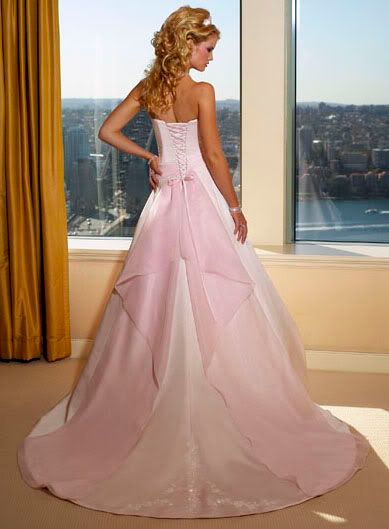 *Pink and White Wedding Dress*
What if I choose pink color for my wedding dress? Pink signifies innocence and youthful femininity. It's a good choice for a springtime, outdoor wedding, but might not be appropriate for older bridesmaids. A more sophisticated choice is rum pink, which is feminine and pretty. You can also tone down the wedding dress look by keeping the dress simple, without frilly bows and poofy stuff.