Blue and White Wedding Dress Pictures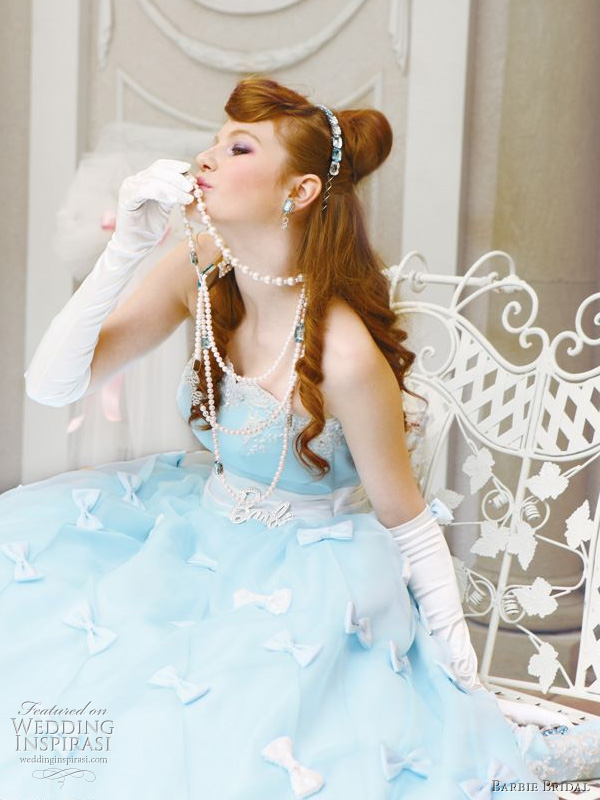 What if I choose blue and white wedding dress?
Navy blue or royal blue. Dark shades of blue can be a good alternative to black. They are sophisticated, slimming, and look good on most women, but these colors don't have that mourning connotation. Dark shades of blue work well with older bridesmaids. If you choose royal blue, please don't pick too bright of a shade, because that screams bad '80s prom dress. If you choose navy, try not to go too dark or else the dresses might clash with the tuxes.